Save and earn CU Perks from your mobile device!
Get automatic CU Perks notifications at participating merchants, and price compare right from your tablet or smart phone. It's safe, secure and free.
Compatible with:
iPhone 6+, iPad 5th Gen+ - iOS 11+
Android devices running 8.0+
Download for iOS
Download for Android
1
Download
Download the app to your tablet or smart phone
2
Shop
Find a deal you love, tap it, then shop like you always do.
3
Earn
Receive CU Perks once the order has been credited to us.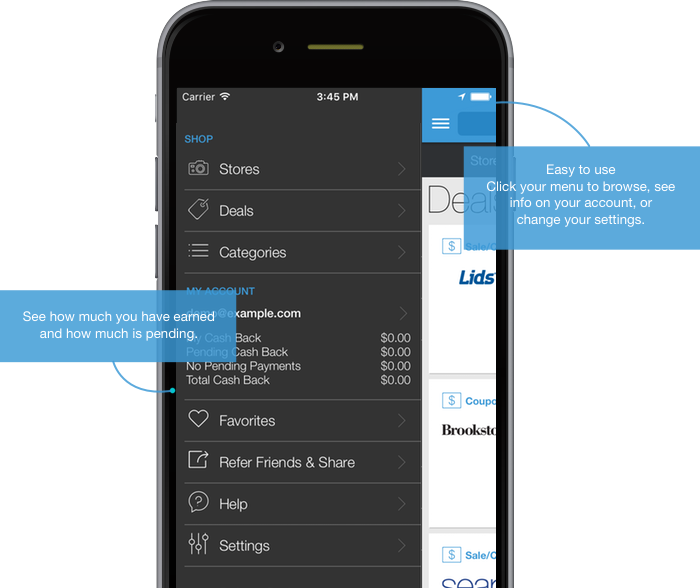 Download the Shopping Assistant
Reminders to save at your favorite stores.
Barcode scanning and price comparison
Installs and Uninstalls easily
Reliable and Secure Platform
Works on iPhone & Android
Download for iOS
Download for Android